Striving Forward - Yongsheng New Information Chemical Factory officially starts construction!
---
2022 is about to pass away, and 2023 is coming towards us with hope. Looking back on this year, there are too many memorable things and too many touching moments. For all Yongsheng people, this year is destined to be an extraordinary year, a year of great brilliance in the development history of Yongsheng.
In such a fierce year of external competition, Yongsheng not only chose a conservative strategy, but also embraced confidence in its own industry and recognition of its own brand. With its excellent strength, it achieved new land in early 2022.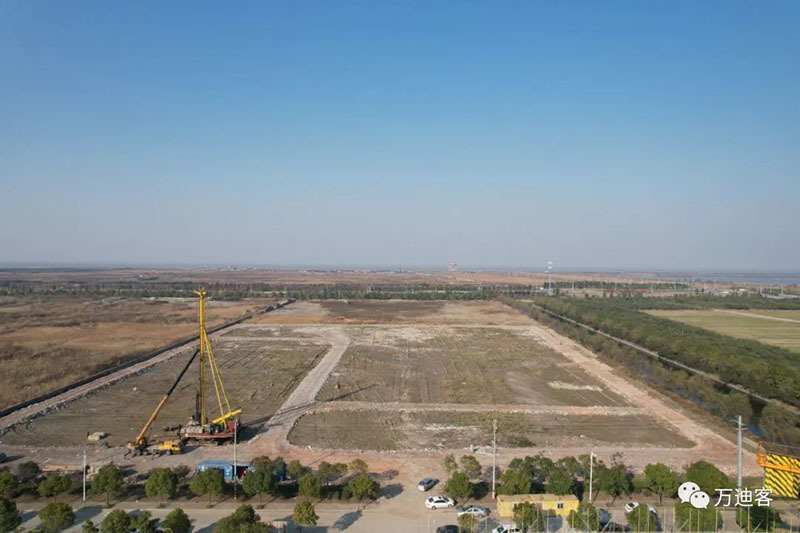 The new factory covers a total area of 60 acres and has planned three areas, including an information warehouse, extrusion and granulation workshop, and a product research and development building. The warehouse is on the left, the extrusion and granulation workshop is on the right and back, and the R&D building is on the front.
The planned new informationized warehouse will gradually be experimented with and put into use a series of workflow processes for informationized warehousing and outbound. The use of 3D three-dimensional shelves will maximize the utilization of storage space, and it is expected to increase storage capacity by 2-3 times. The use of information-based shipping processes has improved shipping efficiency. For tasks that originally required many employees to complete, in the future, only management personnel need to scan the QR code of the information module to complete the outbound process. Only a small number of on-site staff need to manage the mechanical and intelligent outbound process. As shown in the figure below, the left side is an intelligent warehouse.
After the construction of the extrusion and granulation workshop on the right and rear sides is completed, a fully automated and intelligent extrusion production line will be introduced. With the support of such a massive production line, it can accommodate up to 100 fully automated and intelligent production lines. It is expected that the annual production can reach 80000 tons, which can increase by 3-4 times, making us more confident in providing high-quality products to all customers.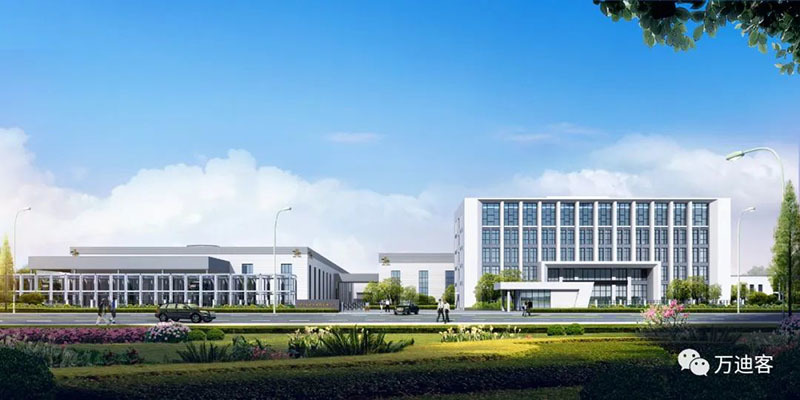 The product research and development center located at the main entrance of the factory is of utmost importance. Yongsheng continuously listens to customer feedback, conducts research on domestic and foreign markets, and understands the true needs and needs of customers. In order to continuously develop products that meet customer satisfaction, R&D personnel are constantly trying to develop new specifications, colors, and categories. Trial and error are a part of our work. Only by constantly trying can we ultimately obtain products that can impress customers.
On December 26, 2022, on the fourth day of the twelfth lunar month in the year of Renyin, a simple commencement ceremony was held for the newly built information production factory. All major management personnel of the company participated in the ceremony, witnessed this crucial moment, and took collective photos to commemorate it. At this moment, in this place that carries the dreams of all Yongsheng people, we personally sow hope. We firmly believe that with the sweat of all Yongsheng people, it will grow into a towering tree.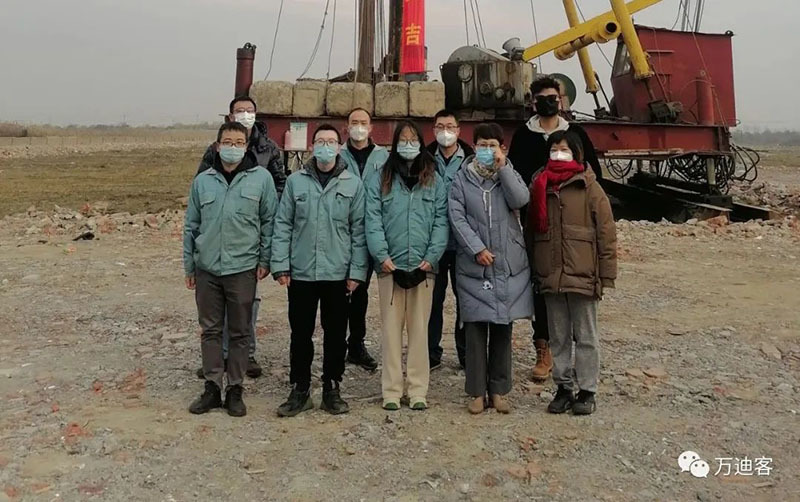 According to the company's predetermined plan, the information production factory can be completed and put into production by the end of 2023. The newly built information and chemical factory and basic production workshop complement each other to stabilize production. It is expected to achieve comprehensive improvement in 2024, breaking through the current industry first-class level and reaching a higher level. While pursuing product excellence, Yongsheng also continuously improves and improves other supporting services. To further optimize supporting services such as construction installation and logistics operation, Yongsheng attracts talents and seeks high-quality partners to ensure customer satisfaction.
New Year's new atmosphere, Yongsheng adheres to the original intention of more than ten years, works hard to do one thing, does one thing well, and brings high-quality products to customers. Efforts will definitely bring rewards!

Related information
The Application of Wooden Plastic Flooring in Home Decoration Courtyards
The rain lingers in the courtyard, and autumn seems late. A gust of wind brings a refreshing fragrance everywhere. Since ancient times, architecture in both China and the West has always had a special fondness for the courtyard landscape, from the Forbidden City, Wang Fu, Suzhou gardens to ordinary people's homes. Various literati and literati decorate their own courtyards, which are unique and feel that each courtyard has its own life.
2023-08-04
The Development of Plastic Wood and Outdoor Home Furnishings
The advantages of plastic wood materials are obvious, with simple and environmentally friendly materials, non-toxic and odorless, more waterproof, anti-corrosion, and non cracking than ordinary wood, reducing the environmental requirements of traditional furniture;
2023-08-04
Maintenance and clarity of wood plastic flooring
I believe many friends have used plastic wood flooring. With the country's emphasis on environmental protection and the continuous reduction of forest resources, the emergence of plastic wood products can be said to solve the urgent problem. Plastic wood flooring is a new type of environmentally friendly floor made of a composite material of plastic and wood fibers, which can be said to have both properties and a longer service life. However, there may inevitably be some bumps or dust in daily use, so how to maintain the cleanliness of plastic wood flooring?
2023-08-04

Address
Factory address:no.1 huijing road, shangyu economic technical development area, hangzhou bay, zhejiang, china
Office address:building 1, yinhe village, caoe sterrt, shangyu, zhejiang, china